Erect Your Mass Timber Projects With Confidence
Lightweight, User friendly, and Durable Braces That Speed up Your Installations
By far the most elegant and effective bracing solution for mass timber.  //Travis Walters – Arkhouse Design
Two Suitable Models
Ranging from 6.4' to 16.4'
Lightweight Design
26 or 35 lbs
Robust
Handles loads up to 12 kN (2700 lbf)
Erect Your Mass Timber Projects With Confidence
Lightweight, User friendly, and Durable Braces That Speed up Your Installations
Two Models
Ranging from 6.4' to 16.4'
Robust
Handles loads up to 12 kN (2700 lbf)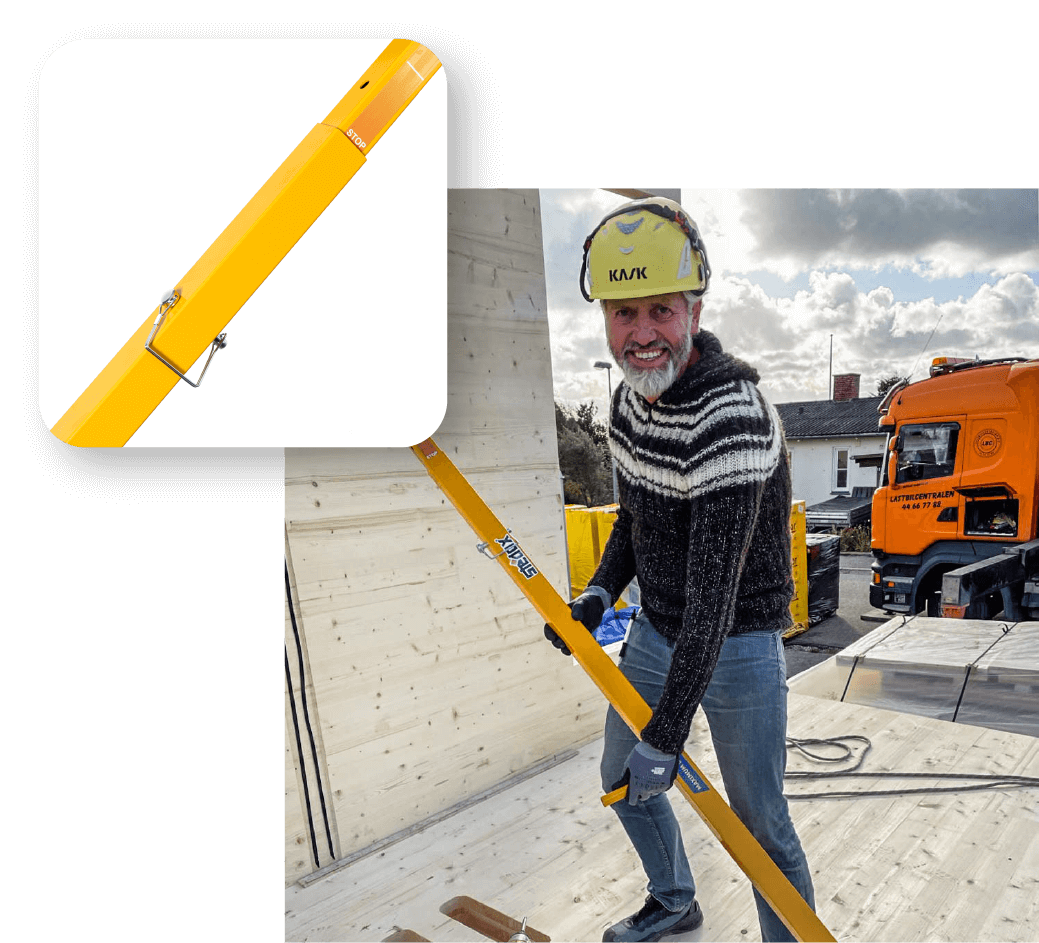 Extendable Braces with quick Rough Alignment and Easy Fine-Tuning
Fastening brackets are equipped with a total of 14 holes, ensuring hassle-free and secure attachment to panels and floors.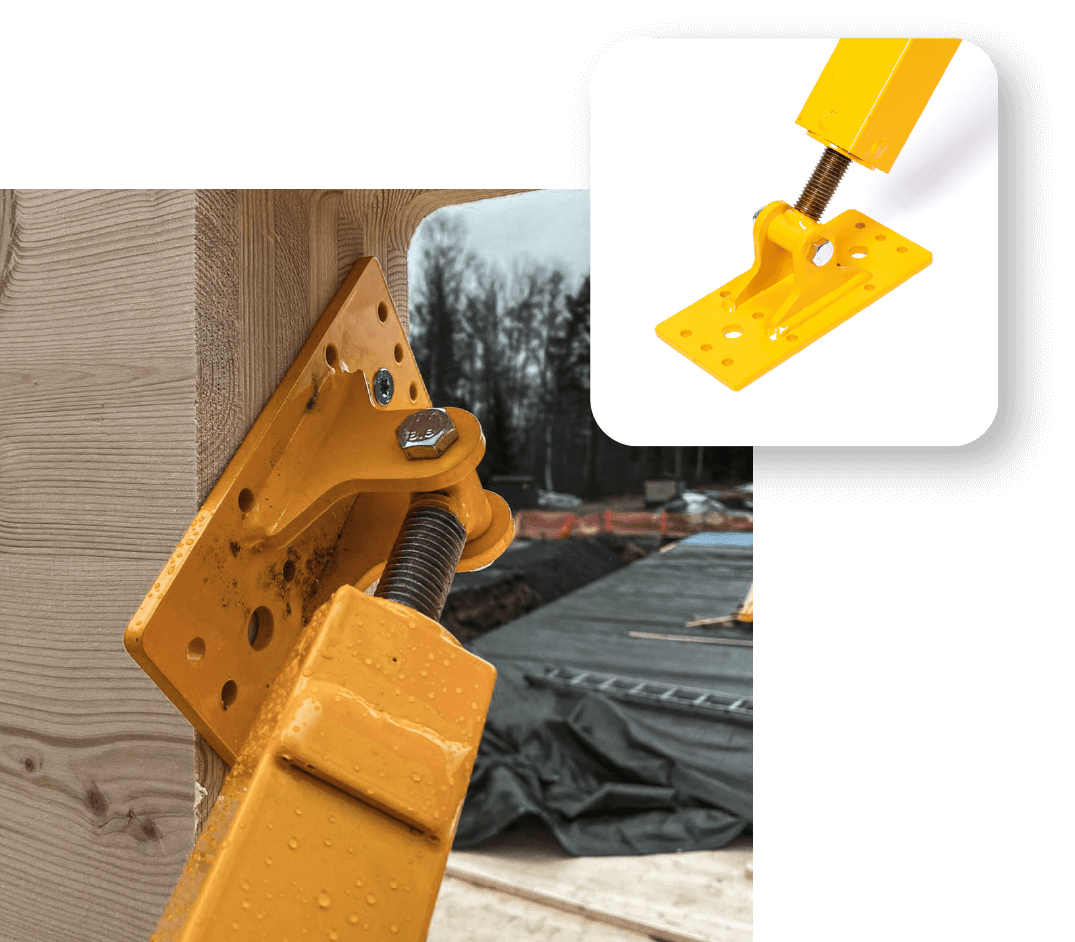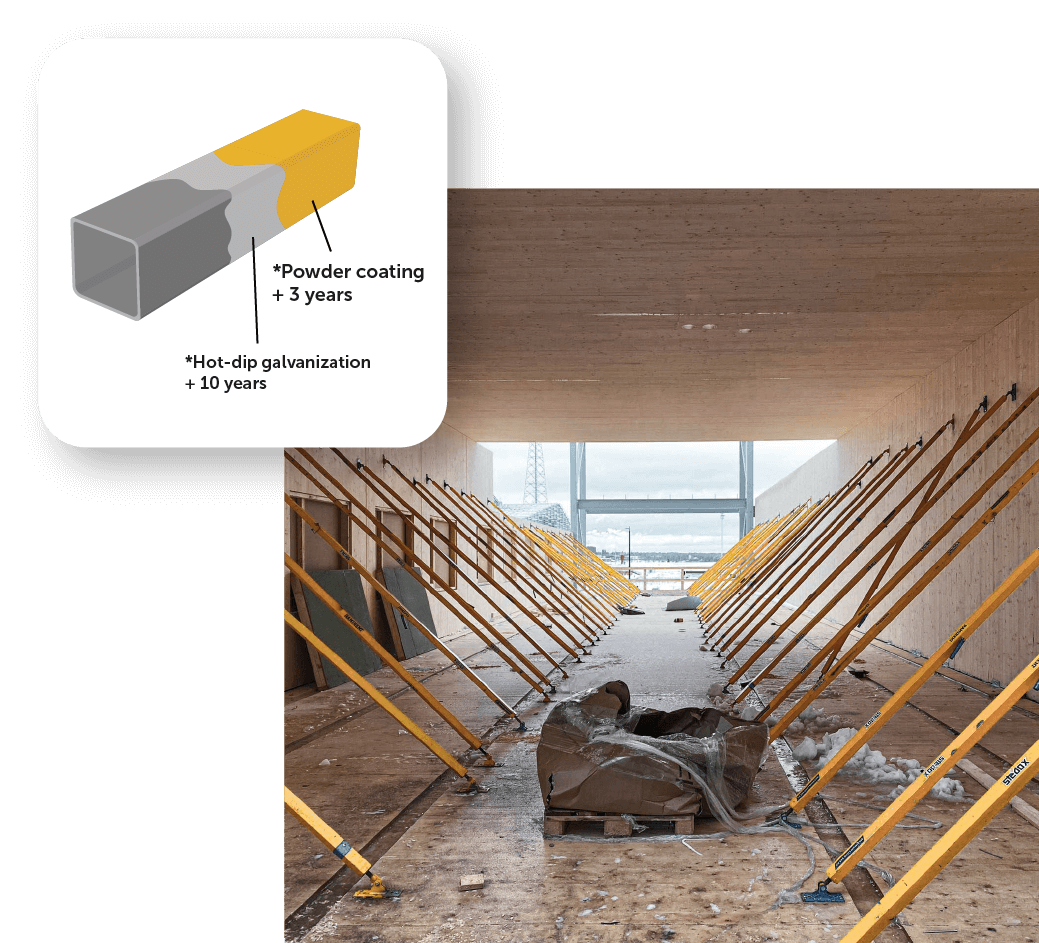 Double Rust Protection Ensures Lifetime Performance of our Braces
Next-Level Safety and Adaptability
Built-in Stop Function for extra safety and High Clearance Design for pulling panels together.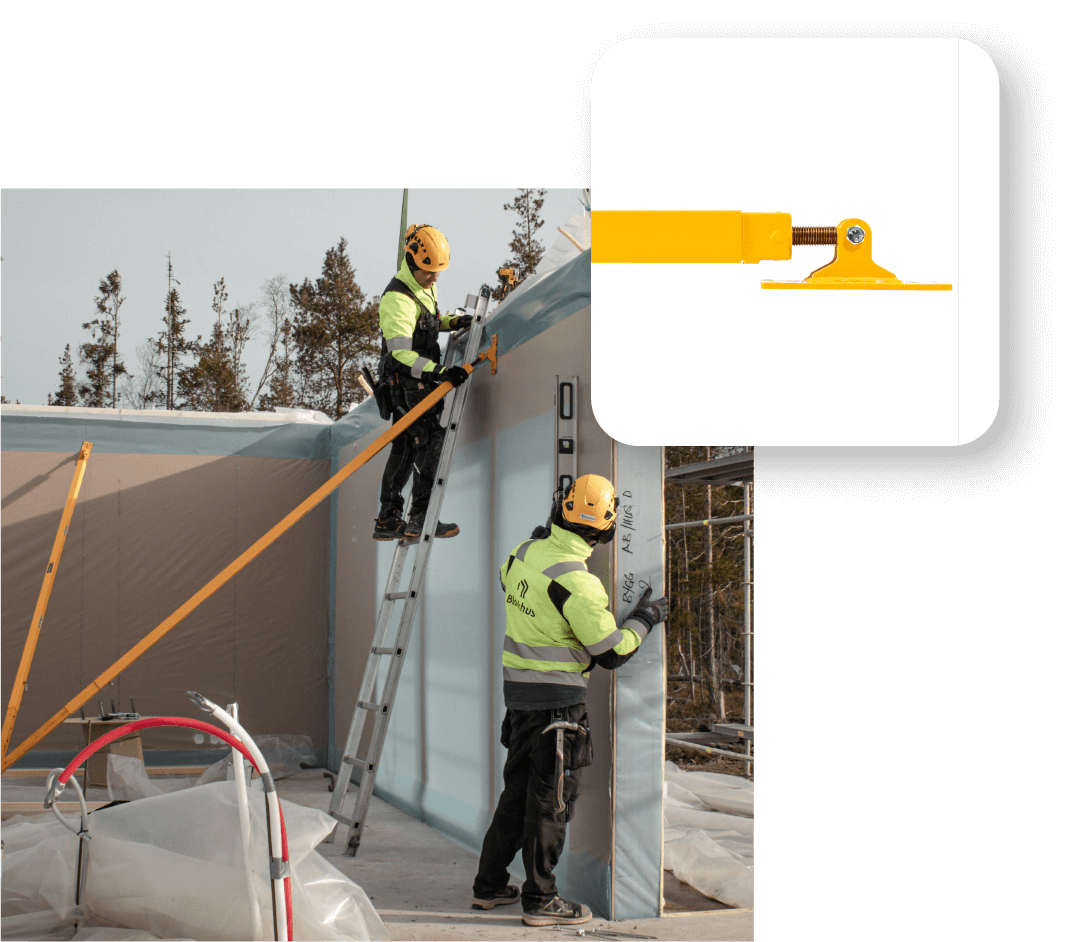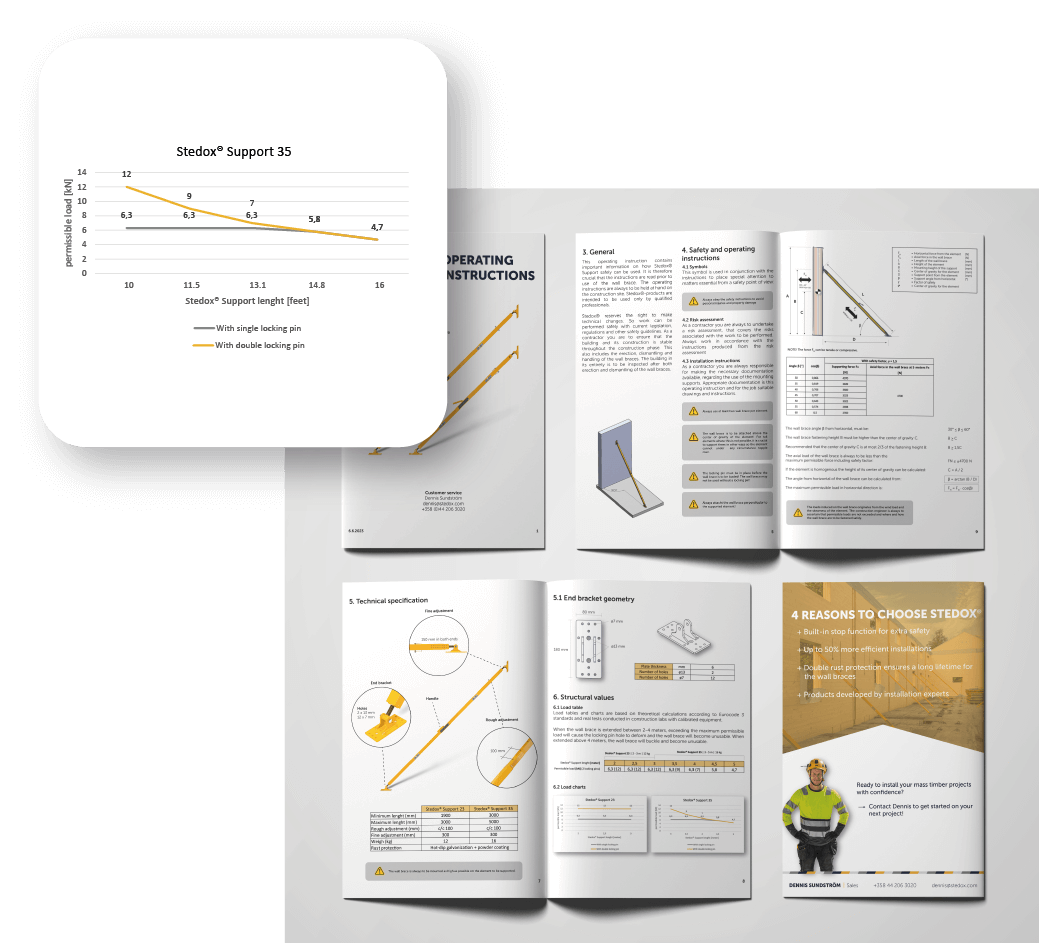 Operating Instructions and Technical Information
View the latest Operating Instruction by clicking the button below.
| | |
| --- | --- |
| Stedox® Support 23 |  | 6.4 – 10 ft | 26 lbs |
| |  |   2 – 3 m    | 12 kg  |
| | |
| --- | --- |
| Stedox® Support 35 |  | 10 – 16.4 ft | 35 lbs |
| |  |    3 – 5 m    | 16 kg  |
Benefits That Stedox® Guarantees
Extra sturdy handles make adjusting the wall super easy
The extra sturdy handle enables you to assemble and adjust hundreds of wall braces per day without getting your hands tired.
Easy fastening that shortens the construction time
The end brackets are very sturdy and have a total of 14 holes, which makes it very easy to find an appropriate hole for fastening the wall brace to the wall and floor.
High clearance design makes the braces a multi-tool and enables more possibilities
The high clearance design of the end brackets enables the wall brace to be used on a flat surface, effectively functioning as a long screw clamp for pushing and pulling panels with ease.
Double rust protection ensures a long lifetime for the wall props
All our products are hot-dip galvanized and painted to maximize the life-span of the products. The double rust protection implies the endurance of moist and cold conditions.
The built-in stop function makes the work safer and prevents accidents
Stedox® adjustable wall braces have a built-in stop function that prevents accidental unscrewing of the threads.
Rough adjustment is done quickly with lock pins, meaning you need fewer builders on-site
The simplicity of the rough adjustment makes it possible for just one installer to have complete control of the wall or column.
12- inch fine adjustment makes it easy to adjust the wall straight
After attaching the wall brace the length of the support is fine-adjusted by rotating the brace clockwise or counterclockwise. The length changes by 0.2″ per 360° rotation.
Sturdy, yet lightweight and easy-to-use make the work fun and efficient
The wall braces are designed to be easy to handle which makes the installation work fun and efficient.
Stop-mark at the final locking position for added safety and convenience
After attaching the wall brace the length of the support is fine-adjusted by rotating the brace clockwise or counterclockwise. The length changes by 0.2″ per 360° rotation.
Stedox® colorful wall braces are easily visible on the construction site
The yellow color symbolizes optimism, joy, and energy. The yellow color is also very easy to observe. That's why we at Stedox® have chosen a color that enlivens the construction site and makes the carpenters a little happier.
Dont just take our words for it…
Stedox braces helped us install the mass timber panels quickly with a helicopter, then do the fine adjusting between the lifts
Ilpo Sarjanoja – Tarik Oy
They are rock solid and super good for fine adjusting the panels. I have to say they are very easy to use
Steffan Iwersen – Einrum Architecture
"We'll likely order more braces from Stedox in the future, as Stedox did everything they promised and the product works great for us."
 Clint Davis – Colorado Framing & Construction
By far the most elegant and effective bracing solution for mass timber
Travis Walters – Arkhouse Design
Stedox braces have helped us erect projects safer and more efficiently
Jonas Byggmästar – Blockhus
The wall supports are very precise when erecting CLT panels. I also see the easy handling and user-friendliness of the wall braces as a very good aspect, because they are very lightweight.
Aleksi Viitanen – Puurakentajat
The installation time was only 5 hours today thanks to Stedox® Supports and the special tools!
Christian Söderlund – CLT Åland
Stedox® is a game-changer for wall installations. Once you experience the power of the braces, you'll never want to build without them
Miikael Läppälä – Lepta Rakennus
Our workers see Stedox® as a huge step forward to more efficient installations. We will use Stedox® braces on future projects where it's possible
Valtteri Kantola – Rakennus-Avant
We installed the elements 50% more efficiently today thanks to Stedox® wall braces.
Mika – A Rakennus Ala-Korpi
We recommend that you use Stedox® Support braces for every installation!
Jukka Matti-Tuuri – CLT Finland
STEDOX BRACES ARE TESTED AND CERTIFIED BY THIRD PARTY KIWA ACCORDING TO EUROCODE 3 STANDARDS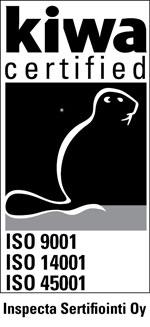 Frequently Asked Questions
Your Title Goes Here
Your content goes here. Edit or remove this text inline or in the module Content settings. You can also style every aspect of this content in the module Design settings and even apply custom CSS to this text in the module Advanced settings.
How much load can the braces support?
Support 23: 6,3 kN with a single locking pin, 12 kN with double locking pins.
Support 35: 4,7-6,3 kN with a single locking pin, 4,7-12 kN with double locking pins.
See the charts below for a better overview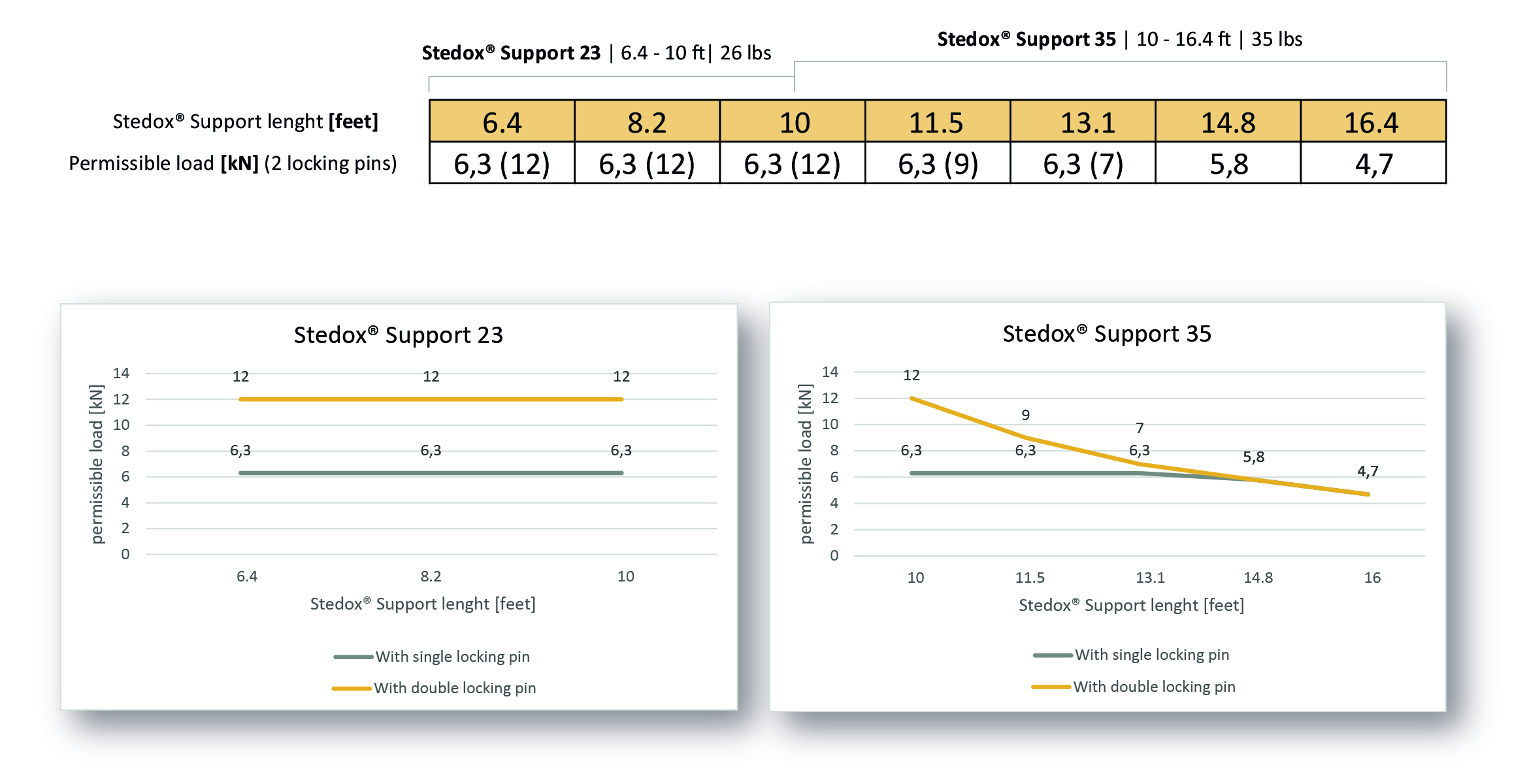 What are the hole dimensions in the end bracket?
There are 12 x 7mm [0,27″] holes and 2 x 13 [0,51″] mm holes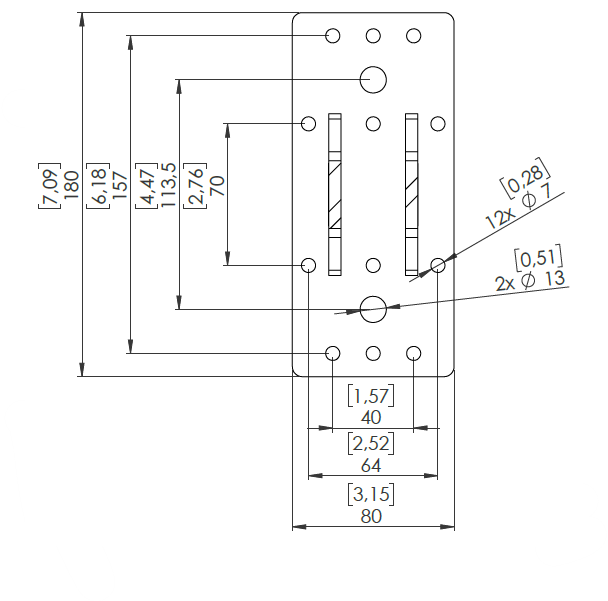 What is the maximum height of columns/panels that can be installed with Stedox braces?
Stedox braces can erect panels up to 30 feet tall, although the common range is 10 to 15 feet. Consult a bracing engineer to evaluate your project's needs, ensuring the right brace is selected. Seek their advice and approval before making any decisions on brace usage for your project.
What model is mostly used?
Around 90% of our customers prefer and purchase the longer model, making it more popular.
In what countries are Stedox braces available?
We ship worldwide.
Click the "Get a quote today" button, fill out the form, and get an accurate quote with shipping to your destination.
Can the end brackets be customized to fit my specific requirements?
Yes!
We understand that each project has unique needs, so we offer customization options for the end brackets of our braces. We can modify the material (for example stainless steel), color, geometry, and hole sizes of the brackets to match your requirements.
If you have any customization inquiries or want to discuss your needs further, please contact our product developer Dennis at dennis@stedox.com, or +358 44 206 3020.
How can I find the nearest Stedox distributor?
To find the nearest Stedox distributor, simply send an email to dennis@stedox.com. Dennis will promptly assist you by connecting you with the distributor closest to your location. In the event that a distributor is not available in your country, we can arrange direct shipping from our headquarters in Finland.
What applications are Stedox braces suitable for?
Stedox braces are designed for timber structures, but they also support steel and concrete structures.
They are versatile for construction projects involving steel beams, concrete walls, or traditional timber framing.
Additionally, they are lightweight and ideal for formwork applications during concrete pouring and curing. Stedox braces offer stability, safety, and easy installation for diverse construction projects.
How much does a Stedox brace cost?
Click the "get a quote today" button, fill out the form and you will get a quote within 24 hours (mon-fri)
Do you offer column attachment accessories?
We're developing a column attachment accessory for our braces. Stay updated on our website or email us at dennis@stedox.com for details. Follow us on social media for the latest updates!
Can I customize the brace color to match my company branding?
We understand the importance of a consistent brand image. Customize the color of the end brackets and handle on our braces to match your brand. You can also add your company logo during manufacturing to showcase your identity. The minimum order quantity for custom Stedox braces is 300 pieces. Contact us at dennis@stedox.com or fill out the form on our website for more information or a price quote
Not yet found the right wall bracing solution?
Book a free video call with our installation experts to discuss your bracing needs, receive personalized recommendations, and find the perfect temporary braces for your coming projects.
Erect Your Mass Timber Projects With Confidence
Lightweight, User friendly, and Durable Braces That Speed up Your Installations
By far the most elegant and effective bracing solution for mass timber
//Travis Walters, Owner at Arkhouse
Two Suitable Models
Ranging from 6.4' to 16.4'
Lightweight Design
26 or 35 lbs
Robust
Handles loads up to 12 kN (2700 lbf)
Erect Your Mass Timber Projects With Confidence
Lightweight, User friendly, and Durable Braces That Speed up Your Installations
Two Models
Ranging from 6.4' to 16.4'
Robust
Handles loads up to 12 kN (2700 lbf)